I forgot to update about my neighbor Memorial Day drama!
After she caused a scene Saturday night I was spurred to have another fire that weekend. Sunday was out because, you know, Game of Thrones was on. A Spite Fire would have been fun, but please… the Blackwater episode was on. I have real priorities, lady.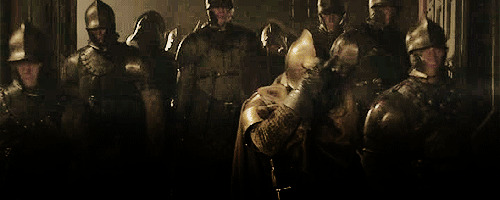 Guys. THE FEELS. I HAS THEM.
So Monday night we had a few people over for a few hours just to share some beer and stare at the flames in our TOTES LEGAL FIRE PIT. And wouldn't you know it? An hour into our little shindig, a cop car pulled into the driveway. Then he pulled right back out. Never got out, no lights or sirens. He just pulled in, stopped a moment and left. Earlier in the night there was a drunk guy stumbling through our alley singing loudly, so I am sure the police force had bigger fish to fry than four 20-somethings quietly drinking beer.
This is what home ownership is all about my friends. Lots of chores, worrying about pests in your garden and a never ending struggle with your neighbor (a struggle that frequently results in two grown adults arguing about the length of grass).